ARTIST – IT'S ME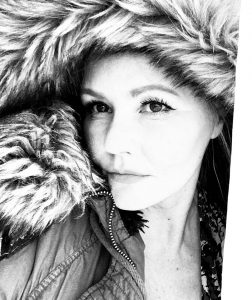 I want to create a view to feel and remember. I want to open boundaries between people from the different background and mindset.
My Art is inspired by music and people. I paint while listening the music. It opens up a whole wide world to me. It is filled with joy, grief, luck and incidents, belief, mistakes and touchdowns. Love and hate. Life.
My speciality is portraits. I belive there is a lot to be found on human faces and postures. Face can show us more stories than we can imagine.
Sometimes I paint people who really exist, musicans or others whose life or work has done some effect on me. Sometimes I paint people from my imagination. Or I paint faces showing of the markings of life on me or somebody else. I don't pretend to know it all, but i can imagine and feel. And I can explain it in my Art.
I adore many musicians or visual artists from different backgrounds. Music drives me still, especially hip hop. I grew up watching MTV. Then fancy music videos filled my days. Pop, classic, rock and alternative is all good. It is really not about the genre, but the basics; rythm, sound, story and atmosphere, -that's like a code for my living as well.
I hope you can hear a sound of the drums while watching my Art.
Maybe it's your heart
P.S.
I am a painter and visual artist. I love to have a gallery at Hotel Helka, because we share the same belive and goal when it comes to equality of the people and respect of the nature.
I do commissions and paint also other subjects than portraits.
All the paintings at the Hotel Helka are made of acrylic on canvas. Pricelist can be found from the lobby.
Marita Kouhia
Master of Arts